Loot Revealed: Presenting the Goody Bag
Thursday November, 08 2018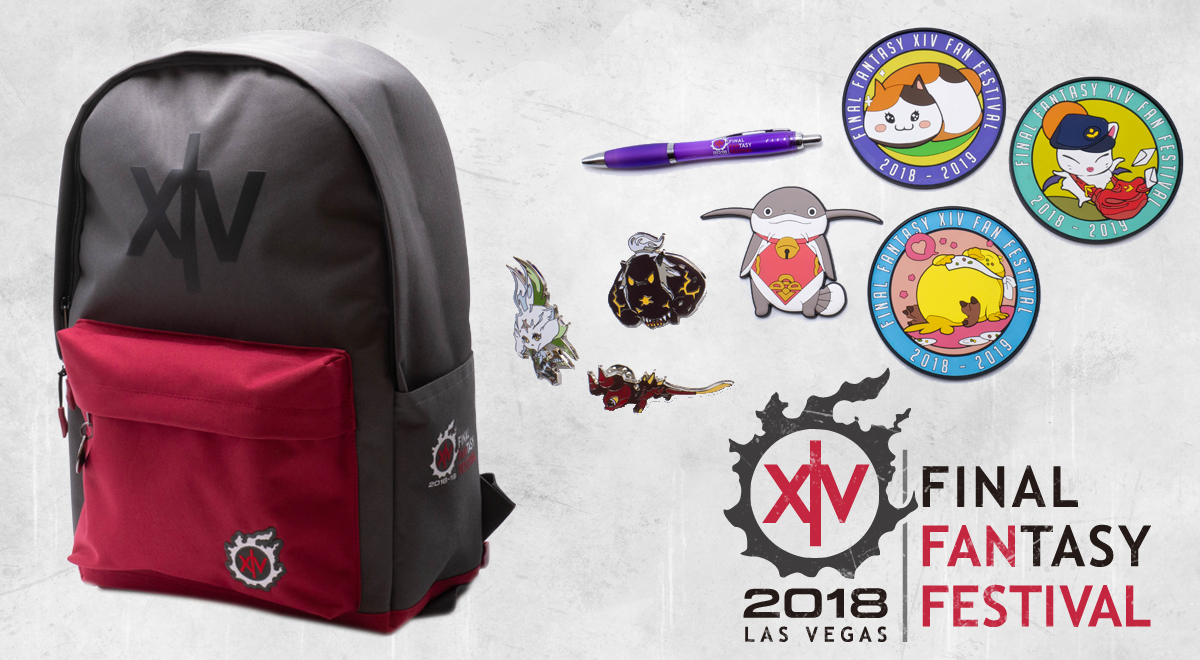 Presenting the Fan Festival 2018 goody bag!
Greetings, adventurers!
Fan Festival 2018 in Las Vegas is just around the corner, and we can't wait to celebrate FINAL FANTASY XIV with you all at the Rio next weekend.
With a little over a week left, it's time to get hyped. We're opening up our secret coffers to reveal your Fan Fest 2018 loot!
Attendees will receive the following:
Fan Festival 2018 Backpack
Keep it fresh and rep FFXIV with a classic themed backpack, complete with all the inventory space you need to travel in style. This storage increase features an embroidered meteor logo on the pouch and another logo on the zipper!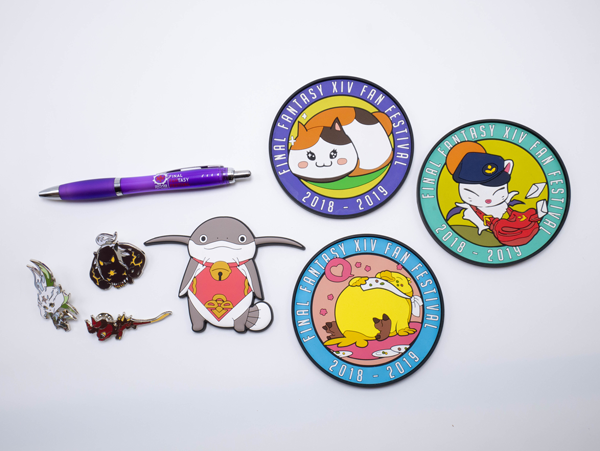 FFXIV Coasters
Up your interior design game IRL with these adorable coasters, adorned with fan favorite friends!
Namazu Magnet
Who wouldn't want a friendly catfish friend on their fridge? Yes, yes!
Wind-up Primal Pins
Even the Echo can't steel your heart against these cute wind-up primal minions!
Fan Festival 2018 in Las Vegas Pen
Scribble notes, gather signatures, and then take it home to remember what will surely be a magical weekend.
Adventures will also receive a folder full of printed items designed to help take full advantage of the weekend. Inside you will find things like the Fan Festival event booklet, your Jumbo Cactpot entry, a Prize Redemption stamp card to track prizes earned in activities, and an Art Gallery voting slip.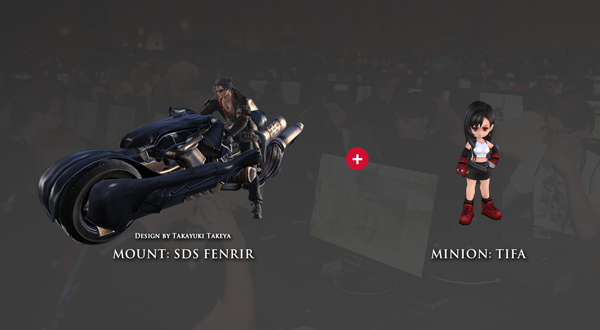 Bonus In-Game Items
Don't forget, attendees will receive in-game item codes that you can redeem for the SDS Fenrir mount and the Tifa minion on the Mog Station!
In-game item codes will be delivered to the e-mail address that was used to purchase the tickets, similar to how the Merchandise pre-order codes were sent. For example, if you purchased four tickets in your order, then you will receive all four sets of in-game item codes. Distribute the codes to those in your party, so you can all ride in style! In-game item code emails are scheduled to begin distribution on Friday, November 16 at 12:00 p.m. (PT).
We can't wait to see you all! Safe travels to Las Vegas, Warriors of Light – it's almost time!