Signing & Photo Session Details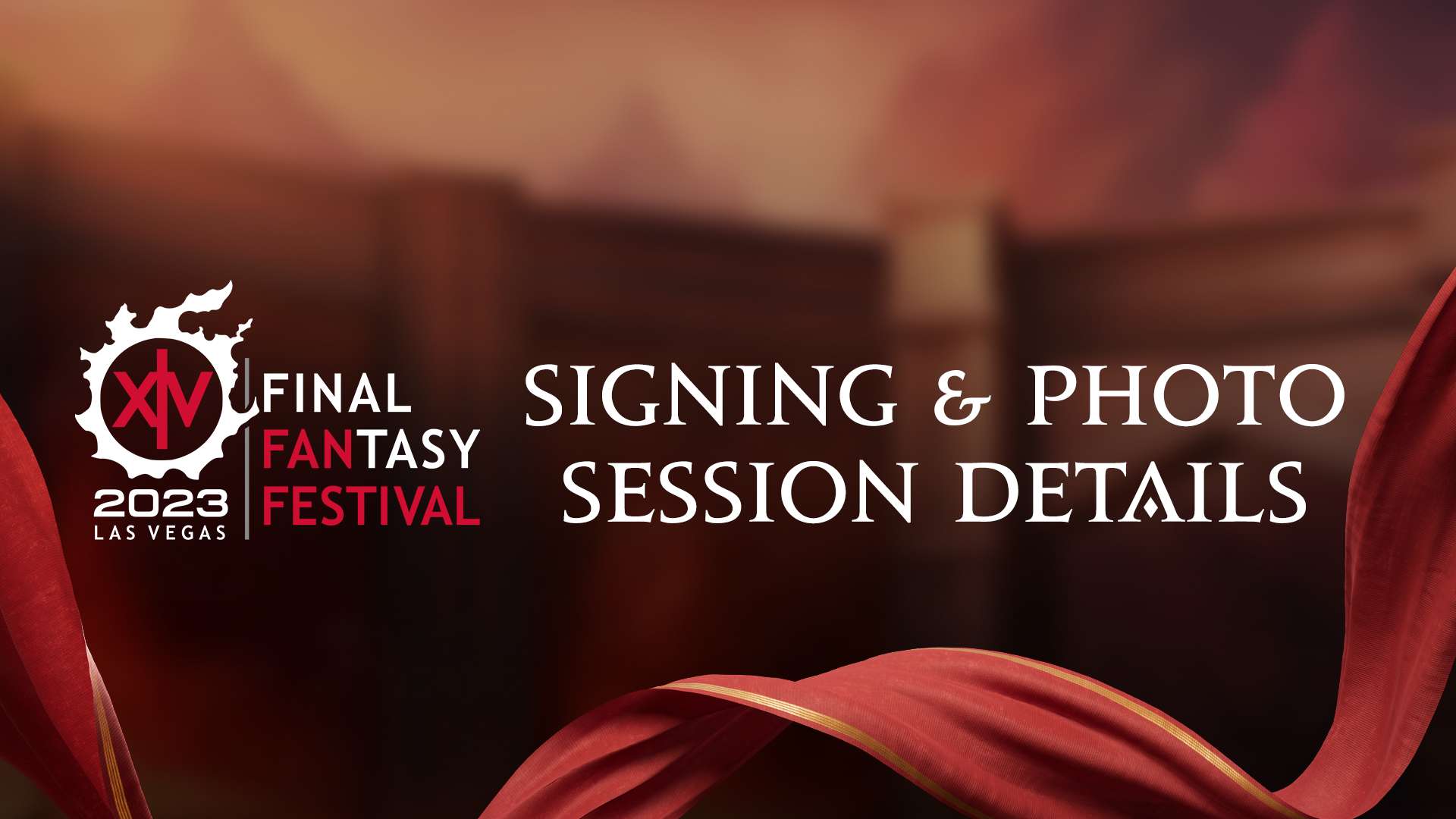 With this year's Fan Festival being the largest it has ever been, we wanted to offer more opportunities for attendees to meet FFXIV team members and other special guests. As such, we have created a number of signing-only and photo-only sessions instead of the previous method of only having guests appear randomly on the show floor. These sessions will feature various members of the FFXIV team and our musical guest performers who will appear in multiple sessions throughout Friday and Saturday. While we will not be able to accommodate all attendees in these sessions, our guests will still be visiting the show floor as often as their schedules allow.
In our effort to create a fair system, tickets to specific sessions will be distributed randomly within the goody bags that attendees receive at registration on Thursday and Friday. If you find a ticket within an envelope in your goody bag, please review the information printed on the ticket for details on the date, time, and location. Registration staff will not know which bags contain tickets and they will be unable to make goody bag exchanges should an attendee not receive a ticket. We will be unable to exchange or accept returns on the tickets. If you are unable to attend the session, it would be appreciated for the ticket to be passed along to other attendees, but sales will not be tolerated.
To ensure that everyone with a ticket is able to participate in their session, please ensure that you arrive on time. Ticket holders who arrive after the starting time of the session may not be guaranteed to participate. During the scheduled signing-only sessions personal items cannot be autographed but a commemorative mini poster will be prepared and provided. We appreciate your understanding.