Signing/Photo Sessions!
Friday January, 25 2019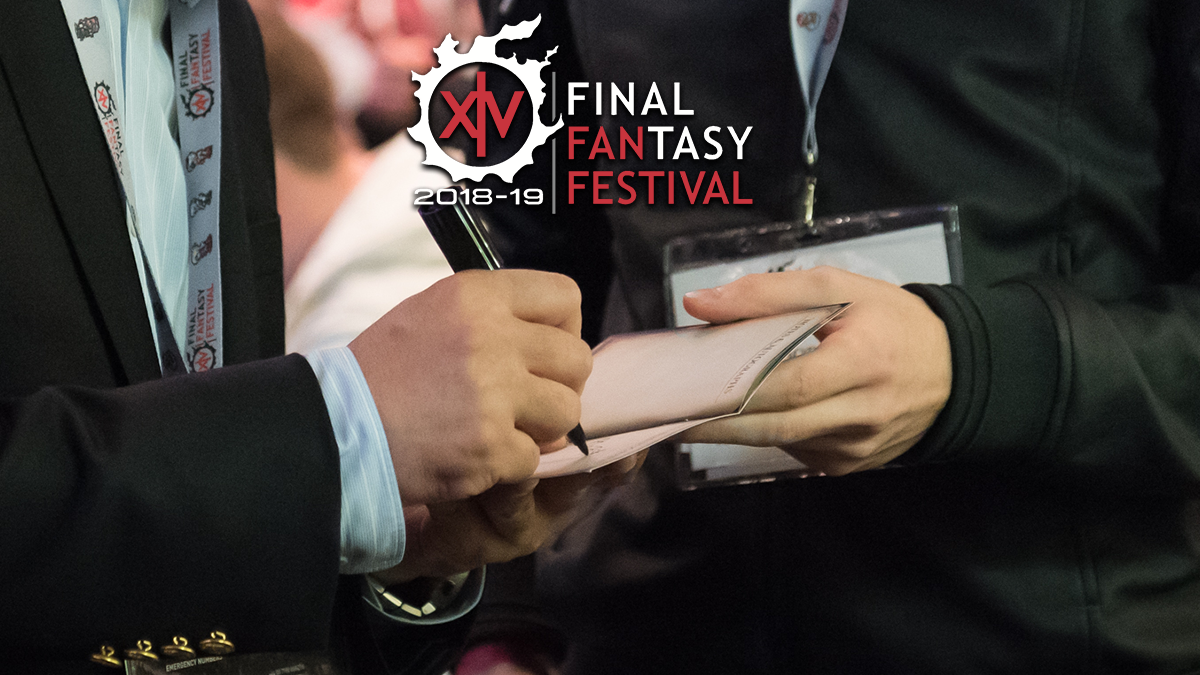 Meet the developers and artists behind your favourite game and go home with a priceless souvenir!
Read on for details.
You will get a chance to meet and get a signature or a photo from several key members of the FFXIV team at the European Fan Festival!
There will be signing and photo sessions organized throughout the weekend with the following guests:
Ayumi Namae: Get your own signature from Character Concept Artist known for her famous character outfit designs such as Lyse and Yotsuyu.
THE PRIMALS: Take a picture with Masayoshi Soken, GUNN, Eikichi Iwai and Tetsuya Tachibana, the band who brings the legendary sound that has rocked legions of players around the world.
Susan Calloway & Benyamin Nuss: Meet Benyamin Nuss, the multi-award winning pianist and the talented vocalist Susan Calloway. 
How to register?
The attendees of next week's event will receive an email on Monday 28 January at approximately 18:00 (GMT).
Emails will contain a code. Head over to the redemption site indicated in your email with your code. Note that attendees using a Security Token will need it for the registration process. 
After entering your code, you will have the option to pick the slot of your choice as well as secondary options. Half of the tickets will be given on a first come first serve basis and the other half will be assigned randomly. 
Entry period will close on Wednesday 30 January at 12:00 (GMT). Should you register successfully, a signing and photo session time slot will be assigned to you after the entry deadline. 
Don't miss this opportunity and keep a sharp eye on your emails on Monday!
*Signing and photo session tickets cannot be sold or transferred.