Vote for Your Favourite Art and Video Contest Entries!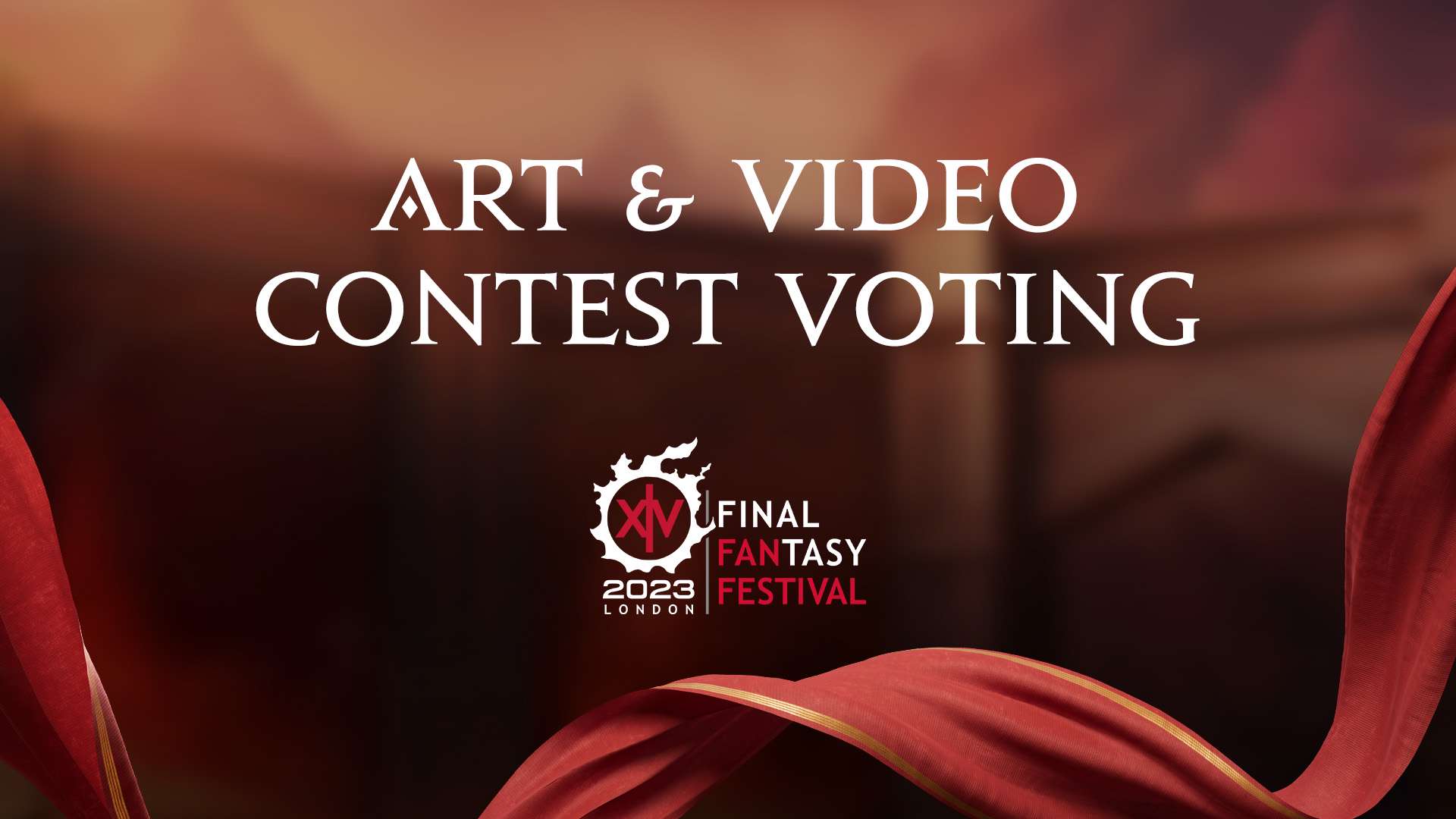 The voting period for the Fan Festival 2023 in London Art and Video Contests is now open! We received many amazing entries, and we need your help in choosing the winners!
Art Contest
Contestants were tasked with creating an art piece under the theme of "Adventures in FFXIV" in one of four entry categories: Illustrated Works, Screenshot (Unaltered), Screenshot (Altered), or Physical Handcrafted Works.

In each of the entry categories, please select three entries that stand out to you as Amazing, Fun, or Cool.

View the Art Contest Finalists


---
Video Contest
Contestants were tasked with creating a short video using in-game footage to showcase their Warrior of Light adventuring in their favourite zone in FINAL FANTASY XIV.

We invite you to check out their amazing work and vote for the entry that stood out to you the most.

View the Video Contest Finalists

---
Voting Period
The voting for the Art and Video contest is open until Monday, 30 October at 14:59 (GMT) / Tuesday, 31 October at 1:59 (AEDT).
---
How to Vote
Head over to the voting submission page and log into your Square Enix account.
You must log in for your votes to be counted. If a login screen is not displayed, we recommend trying again with a different browser.
Once you log in successfully, the following screen will be displayed and will proceed to the voting form.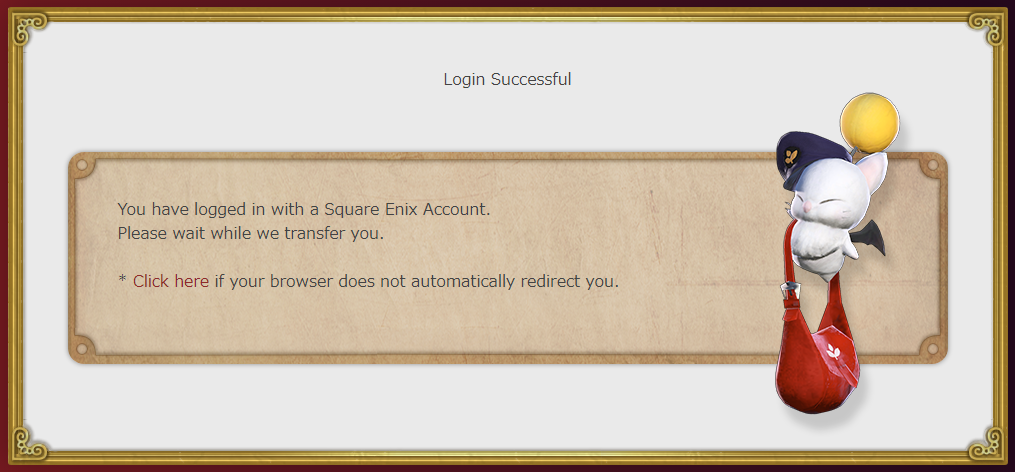 On the voting form go through each of the voting category and select the entry number which you would like to cast your vote for.
You may not vote for an entry more than once per category. For example, you may not vote for Entry #I-99 in Physical Handcrafted Works for both "Amazing" and "Cool."
Example:

Voting for entry number I-99 in a single voting sub-category is OK.

Voting for entry number I-99 in multiple voting sub-categories is NOT OK.


Where to find the Entry Number
The entry number is located under each art or video entry after "Entry:" followed by a single letter and an entry number.
Example: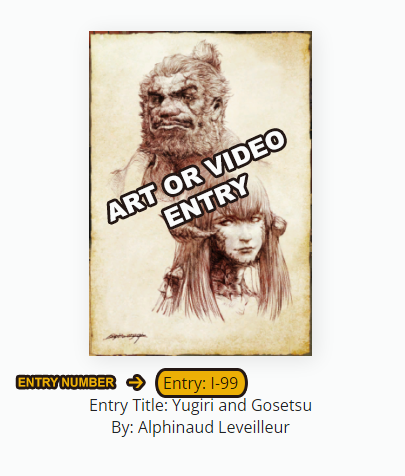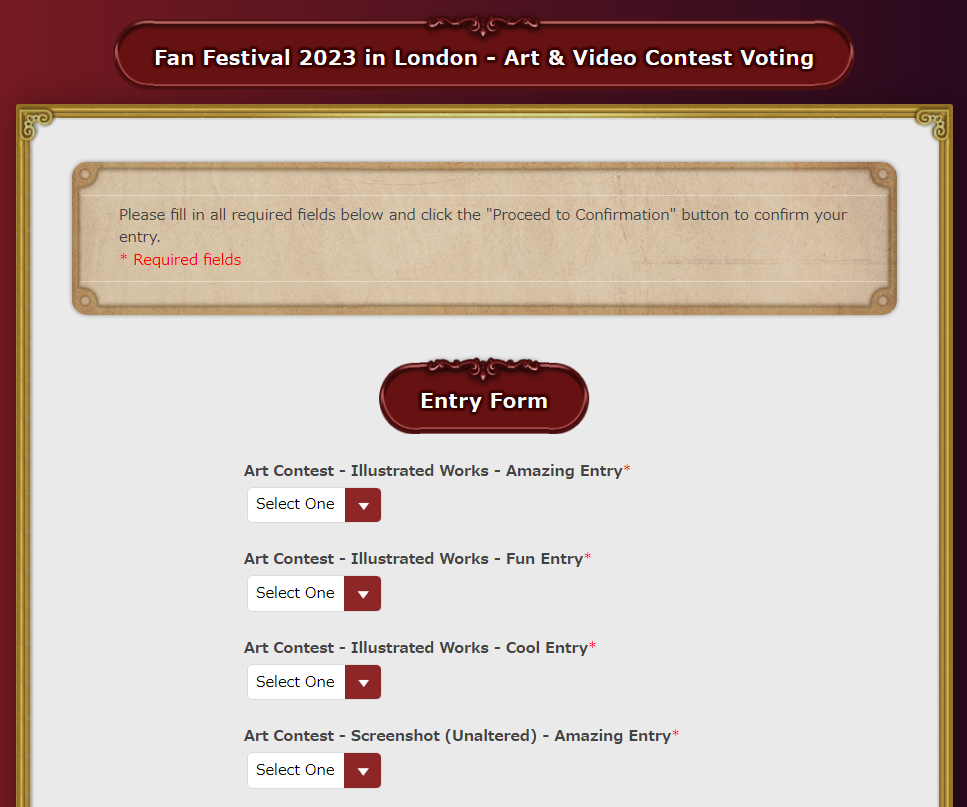 Once you've cast all your votes, click on the "Proceed to Confirmation" to verify your votes are correct.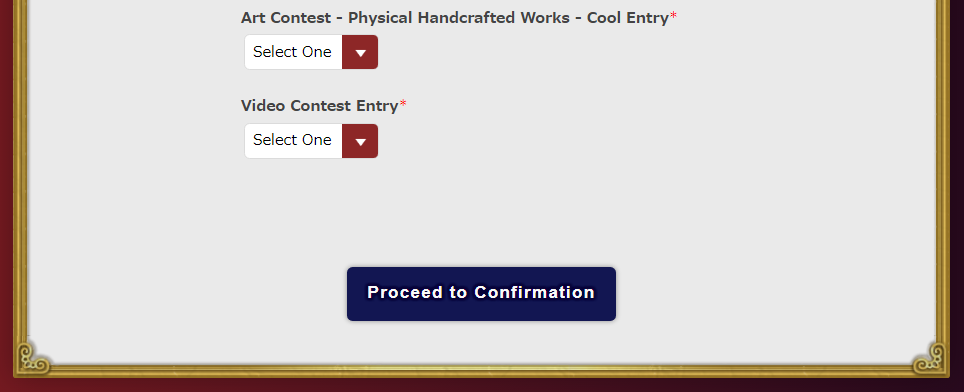 Once you've verified your votes, click on the "Submit Entry" button. If you need to fix your votes, click on the "Edit Entry" button.

Awesome! Your votes have been submitted. Thank you!
You may only submit your votes once. If multiple votes are submitted, only your last vote will be counted.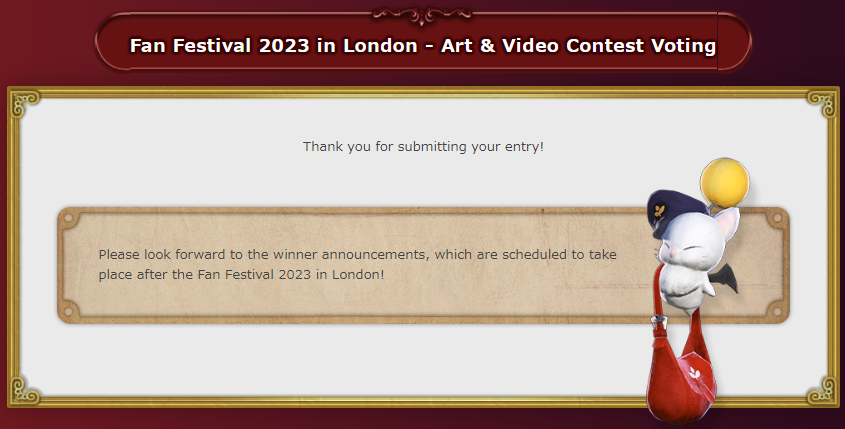 Winners of the Art and Video Contests are scheduled to be announced on or around early November 2023.